Advisors > ESOP Trustees
Dominic (Nick) Agresta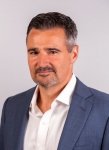 Name:
Dominic (Nick) Agresta
Company:
Fiduciary Trust Services Inc.
Title:
Trustee
Email:
nagresta@asocpa.com
p:
(317) 888-1400
f:
(317) 865-1440
5140 Commerce Circle
Indianapolis, IL 46237
View on a map


Message this advisor
Send this advisor a private message (esopmarketplace.com email).

Add this advisor
Add this advisor to your Process Map
We currently have no blog posts for Dominic (Nick) Agresta.
Nick joined a CPA firm in 1998 to focus on auditing & consulting for small & medium-sized businesses and Organizations subject to GAGAS and OMB Circular A-133 audit requirements. Nick left his role as Assurance Manager in 2003 to pursue his own practice and to capitalize on the changing environment of the CPA industry brought on by the Sarbanes-Oxley Act of 2002 and similar regulations.
Education
Nick, a Roncalli High School graduate, is also a 1996 graduate of Indiana University in Bloomington where he majored in Accounting. He received his CPA license in 1999 and holds memberships in the American Institute of Certified Public Accountants and the Indiana CPA Society.
Expertise
Nick's industry exposure included the Not-for-Profit, Construction, Agribusiness, Banking, Manufacturing, and Real Estate industries.
We have not uploaded any case studies yet. Please check back soon.
We have not uploaded any articles yet. Please check back soon.
There are currently no ratings.
Views this week: 3
Views this year: 168
Views: 890