Advisors > ESOP Financing > Mezzanine Financing
David Surbeck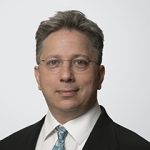 Name:
David Surbeck
Company:
Holland & Knight LLP
Title:
Partner
Email:
david.surbeck@hklaw.com
p:
215.252.9555
f:
2929 Arch Street
Suite 800
Philadelphia, PA 19104
View on a map


Message this advisor
Send this advisor a private message (esopmarketplace.com email).

Add this advisor
Add this advisor to your Process Map
We currently have no blog posts for David Surbeck.
David Surbeck represents lenders and borrowers in financing transactions from initial ESOP leveraged financings, through refinancing and restructuring stages and finally late stage and exit transactions. David's commercial financing and bank lending experience enables ESOP candidates to have the best alternatives and smoother ESOP transaction closings.

Education
Temple University, Beasley School of Law, J.D., cum laude
University of California, Berkeley, B.A.
Expertise
Mr. Surbeck advises clients in syndicated, club and single lender transactions, including various secured and unsecured, and specialty collateral structures. In addition, he handles various senior, split-lien and junior financing structures, including cash flow and asset-based financing, sponsor and acquisition financing, Employee Stock Ownership Plans (ESOP) financing and fund finance. His work includes a wealth of experience representing lenders and borrowers in a variety of industries, including mortgage servicing, healthcare, government contracting, heavy equipment, construction and mining, energy, publishing, law firm lending and security services.
We have not uploaded any case studies yet. Please check back soon.
We have not uploaded any articles yet. Please check back soon.
There are currently no ratings.
Views this week: 2
Views this year: 155
Views: 2,650