Advisors > Lawyers > Tax Lawyers
David Pardys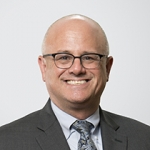 Name:
David Pardys
Company:
Holland & Knight LLP
Title:
Partner
Email:
David.Pardys@hklaw.com
p:
215.252.9526
f:
2929 Arch Street
Suite 800
Philadelphia, PA 19104
View on a map


Message this advisor
Send this advisor a private message (esopmarketplace.com email).

Add this advisor
Add this advisor to your Process Map
We currently have no blog posts for David Pardys.
David's community acitivity includes being an adjunct professor at Drexel University Thomas R. Kline School of Law, where he teaches classes in Federal Income Tax and Employee Benefit. He previously was an adjunct professor in the graduate tax program at the Georgetown University Law Center.
Education
Georgetown University Law Center, LL.M., Taxation
Rutgers Law School, J.D.
Rutgers University, B.A
Expertise
David Pardys is an employee benefits and executive compensation attorney in Holland & Knight's Philadelphia office. He focuses his practice on employee stock ownership plans (ESOP), the Employee Retirement Income Security Act (ERISA) and executive compensation.
Mr. Pardys represents private companies, selling shareholders, financial institutions and independent fiduciaries in all facets of an ESOP transaction. He handles ESOP transactions in a wide range of industries, including manufacturing, food service, insurance, travel services, financial services and healthcare.
In addition, Mr. Pardys possesses an in-depth knowledge about tax-exempt entities, federal tax law and representations before the Internal Revenue Service (IRS) and the U.S. Department of Labor (DOL)
We have not uploaded any case studies yet. Please check back soon.
We have not uploaded any articles yet. Please check back soon.
There are currently no ratings.
Views this week: 2
Views this year: 150
Views: 2,512