Advisors > ESOP Quarterback Advisors
Daniel Zugell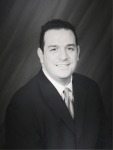 Name: Daniel Zugell
Company: Business Transition Advisors
Title: Sr VP
Email: dzugell@bta.us.com

p: 724-766-3998
f:

Message this advisor
Send this advisor a private message (esopmarketplace.com email).

Add this advisor
Add this advisor to your Process Map
We currently have no blog posts for Daniel Zugell.
Dan has been assisting business owners seeking an exit strategy in full or part since 1998 utilizing Employee Stock Ownership Plans. Dan has experience in numerous aspects of an ESOP transaction including education, feasibility studies, employee communications and forecasting as well as financially preparing for the inherent corporate responsibility to buy back stock from exiting plan participants. Currently, Dan educates, determines goals, defines objectives, develops effective strategies and serves as the clients' chief ESOP consultant, quarterback and advisor from the beginning to end of the ESOP analysis and implementation process.
Education
In addition to assisting his clients with their transition goals and objectives, Dan continues to be a nationally recognized thought leader in many ESOP disciplines and sought after speaker throughout the country including numerous local and national financial, legal and accounting industry meetings and symposiums. Dan and BTA are the preferred ESOP consultant to the some of the nation's largest insurance companies, banks, broker dealers, estate planners and financial advisors. Dan also has authored numerous article in respected national and local business publications. Dan has a B.A. from Grove City College and earned the Chartered Financial Consultant designation from the American College. He is the Past-President of the Society of Financial Service Professionals - Pittsburgh, Past-Chair – Pittsburgh Business Ethics Awards, Member of the National Center for Employee Ownership, Ambassador/Strategic Planner for the Pennsylvania Center for Employee Ownership and The ESOP Association.
Expertise
Dan Zugell's experience includes the formation of MetLife's ESOP program and as a Director of MetLife's Institutional Specialized Benefit Resources division. Since 1998, Dan has emerged as a national presence on ESOP matters as a frequently published author and featured speaker.
CONSTRUCTION COMPANY In the Northeast
BACKGROUND Work includes highway and bridge construction, overlay projects, water/ sewer construction, and sewage treatment plant construc... Read the full case study >
PET FOOD MANUFACTURER - Midwest
BACKGROUND Pet food component manufacturer Business consists of 3 LLCs 2 main owners in early 50's 3 locations with ... Read the full case study >
EMPLOYEE OWNERSHIP BILLS GAIN MOMENTUM
Two bills have been recently introduced in the United States Congress to promote employee ownership to perpetuate American businesses and provide r Read the full article >
Executive Benefits for ESOP Owned S Corporations Post IRC Secs. 409A and 409(p)
History of ESOPs in S Corporations Daniel M. Zugell, CLU, ChFC, LUTCF Pete Shuler Fred H. Thomas History of ESOPs in S Corporations Read the full article >
ESOP: The Ideal Business Transition Option
By: Daniel M. Zugell, CLU, ChFC, LUTCF and Samuel A. Landman J.D., LL.M. With 10,000 baby boomers (those born between 1946-1964) turning 65 eac Read the full article >
ESOP's Tale
It is no surprise the baby boomers, born between 1946 and 1964, are looking to retire as they turn age 65 at a rate of 10,000 a day for nearly the Read the full article >
Should an ESOP be Part of Your Succession Plan?
If you've spent most (or all) of your professional career building a small- to mid-size business, and you've reached the point where you ne Read the full article >
There are currently no ratings.
Views this year: 812
Views: 1,306