Advisors > Lawyers > ESOP Lawyers
Daniel Lange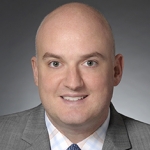 Name: Daniel Lange
Company: Vedder Price
Title: Partner
Email: dlange@vedderprice.com.

p: 312-609-7870
f:

Message this advisor
Send this advisor a private message (esopmarketplace.com email).

Add this advisor
Add this advisor to your Process Map
We currently have no blog posts for Daniel Lange.
Daniel "Dan" B. Lange specializes in ESOP transitions, employee benefits and executive compensation matters.
Daniel counsels management (buyers or sellers) and lenders in the area of corporate transactions, including restructurings, mergers and acquisitions, and ESOPs. Dan also represents companies and employees in structuring and implementing executive compensation packages, in addition to broad-based equity and incentive compensation arrangements
Education
JD, Washington University School of Law
BA, The Jewish Theological Seminary
Admitted to the bar in Illinois
Expertise
Daniel Lange helps clients navigate through the various tax laws affecting executive and equity compensation, including the deferred compensation rules under Internal Revenue Code Section 409A, and the performance-based compensation requirements of Internal Revenue Code Section 162(m). Dan can help companies structure, draft and implementing company benefit programs, including severance, health and disability. Dan can also draft retirement plans, including ESOPs and help advise and train plan administration committees to reduce or avoid personal liability for plan oversight. Dan offers advice on using Internal Revenue Service and Department of Labor correction programs to minimize penalties and fees associated with qualification and administrative errors.
We have not uploaded any case studies yet. Please check back soon.
We have not uploaded any articles yet. Please check back soon.
There are currently no ratings.
Views this year: 140
Views: 1,571