Advisors > Lawyers > ESOP Lawyers
Daniel Janich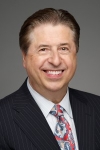 Name: Daniel Janich
Company: Holifield Janich Rachal Ferrera, PLLC
Title: Partner
Email: djanich@holifieldlaw.com

p: 312-332-4222
f: 865-566-0119

Message this advisor
Send this advisor a private message (esopmarketplace.com email).

Add this advisor
Add this advisor to your Process Map
We currently have no blog posts for Daniel Janich.
Dan Janich is a partner in the Chicago office of Holifield Janich & Associates. He focuses his practice on all legal aspects of executive and equity compensation, employee stock ownership plans (ESOP), tax qualified and non-qualified employee benefits plan design and administration, fiduciary matters, employment law and ERISA litigation. Additionally, Mr. Janich assists boards and C-level executives of tax-exempt organizations, and in particular health care systems and educational institutions, in structuring their executive compensation plans, and has successfully represented not-for-profits in IRS audit proceedings.
Education
Professional Recognitions
Fellow of American College of Employee Benefits Counsel (since 2006)
Senior Editor of Employee Benefits Law (BNA Books)
Illinois Leading Lawyer in Employee Benefits (since 2013)
Illinois Super Lawyer in Employee Benefits (since 2007)
Memberships
Licensed to practice in Illinois
American Bar Association (Labor & Employment Law Section, Employee Benefits)
Co-Chair of Subcommittee on the Regulation of Specialized Types of Retirement Income Plans
American Bar Association (Section of Taxation)
Expertise
Mr. Janich represents public and closely held companies, including start-ups, not-for-profit organizations and C-level executives, on executive, equity compensation and employee benefits matters in the manufacturing, personal care product industries, as well as professional services, real estate, financial entities, and health care and higher education institutions.
Mr. Janich's articles on current topics in employee benefits and executive compensation appear in professional and bar journals. He is a contributing author to the BNA treatises on Employee Benefits Law and ERISA Litigation, and frequent speaker at various professional organizations and bar association conferences.
We have not uploaded any case studies yet. Please check back soon.
We have not uploaded any articles yet. Please check back soon.
There are currently no ratings.
Views this week: 14
Views this year: 237
Views: 2,309