Advisors > Lawyers > ESOP Lawyers
Christopher Buch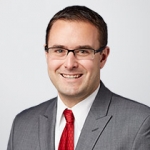 Name:
Christopher Buch
Company:
Holland & Knight LLP
Title:
Associate
Email:
christopher.buch@hklaw.com
p:
312-715-5760
f:
131 Dearborn St
30th Floor
Chicago, IL 60603
View on a map


Message this advisor
Send this advisor a private message (esopmarketplace.com email).

Add this advisor
Add this advisor to your Process Map
We currently have no blog posts for Christopher Buch.
Chris Buch's (pronounced "Buk") practice focuses on employee benefits and executive compensation matters. Mr. Buch represents Fortune 500 & publicly traded companies, private corporations and closely held entities.
Education
DePaul University College of Law

Expertise
Chris' experience covers employee stock ownership plans (ESOPs); qualified & non-qualified plans; health and welfare benefits; Affordable Care Act compliance; Health Insurance Portability and Accountability Act (HIPAA) compliance; Department of Labor (DOL) and Internal Revenue Services (IRS) audits and investigations; vendor contracting; fringe benefits; fiduciary investment advice; prohibited transactions; and corporate transactions. In addition, Mr. Buch has extensive experience with executive compensation issues. He helps clients with designing and drafting compensation and equity arrangements; complying with various tax laws, including Code Sections 162(m), 280G and 409A; and identifying potential issues in mergers and acquisitions.
We have not uploaded any case studies yet. Please check back soon.
We have not uploaded any articles yet. Please check back soon.
There are currently no ratings.
Views this week: 1
Views this year: 360
Views: 609