Advisors > Litigation Support
Bryan Browning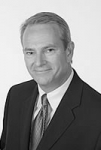 Name:
Bryan Browning
Company:
Valuation Research Corporation
Title:
Managing Director
Email:
BBrowning@ValuationResearch.com
p:
(414) 221-6249
f:
(414) 271-2294
330 East Kilbourn Avenue
Box 1425
Milwaukee, WI 53202
View on a map


Message this advisor
Send this advisor a private message (esopmarketplace.com email).

Add this advisor
Add this advisor to your Process Map
We currently have no blog posts for Bryan Browning.
Education
Bryan Browning holds the designations of chartered financial analyst (CFA) and accredited senior appraiser (ASA) from the American Society of Appraisers. He holds a master's degree in economics and finance from the University of Wisconsin-LaCrosse and a bachelor's degree in economics from the University of Wisconsin-Platteville.
Expertise
Bryan Browning is qualified in both real estate valuations and value-related financial analysis. He currently devotes most of his time to valuations of intellectual property, capital stock, and business enterprises and to development of opinions concerning solvency, fairness, and capital adequacy. Bryan has significant experience providing valuations for the retail industry, and financial and professional services firms.
We have not uploaded any case studies yet. Please check back soon.
We have not uploaded any articles yet. Please check back soon.
There are currently no ratings.
Views this week: 3
Views this year: 310
Views: 1,829